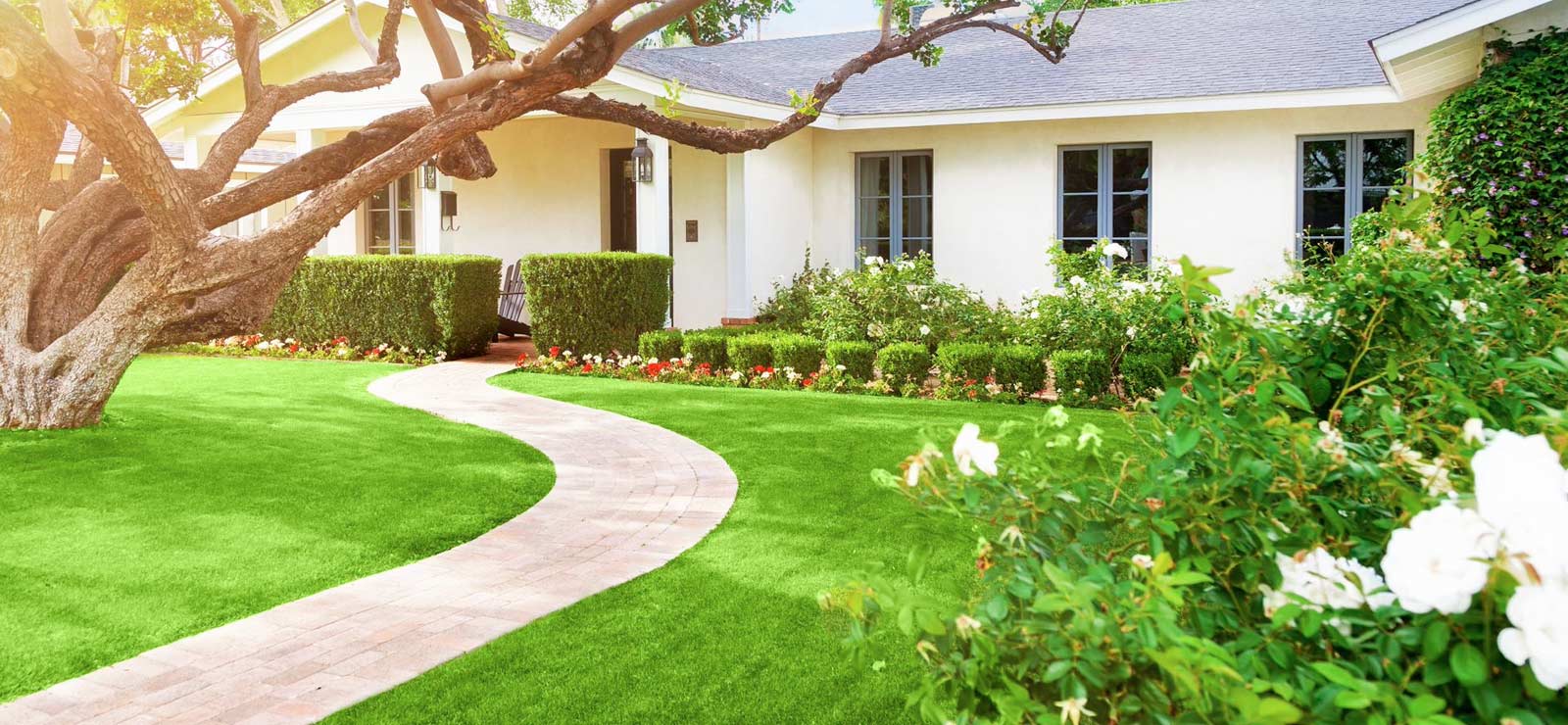 Sun To Shade Grass Seed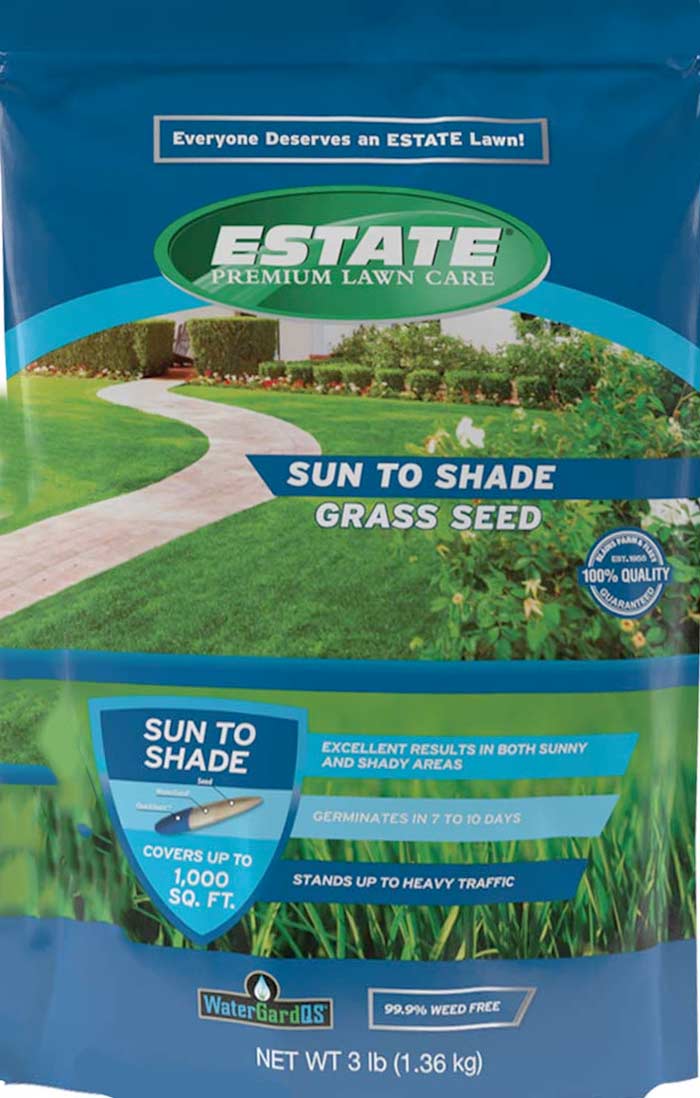 Sun To Shade Grass Seed
This product is available at the Blain's Farm and Fleet online e-commerce store in 3 lb, 10 lb, 20 lb, and 40 lb bags.
3 lb Sun To Shade Mix
Blain # 158839 | Mfr # 100413
10 lb Sun To Shade Mix
Blain # 333345 | Mfr # 100414
20 lb Sun To Shade Mix
Blain # 160239 | Mfr # 100415
40 lb Sun To Shade Lawn Mix
Blain # 767392 | Mfr # 100421
Estate Sun To Shade Grass Seed has Watergard® seed coating that helps it grow in both sunny and shady areas, along with being durable enough to stand up to heavy traffic.
Germination time 7-10 days and 8-10 hrs of sunlight per day
QuickStart™ micro nutrients establish stronger roots and healthier lawns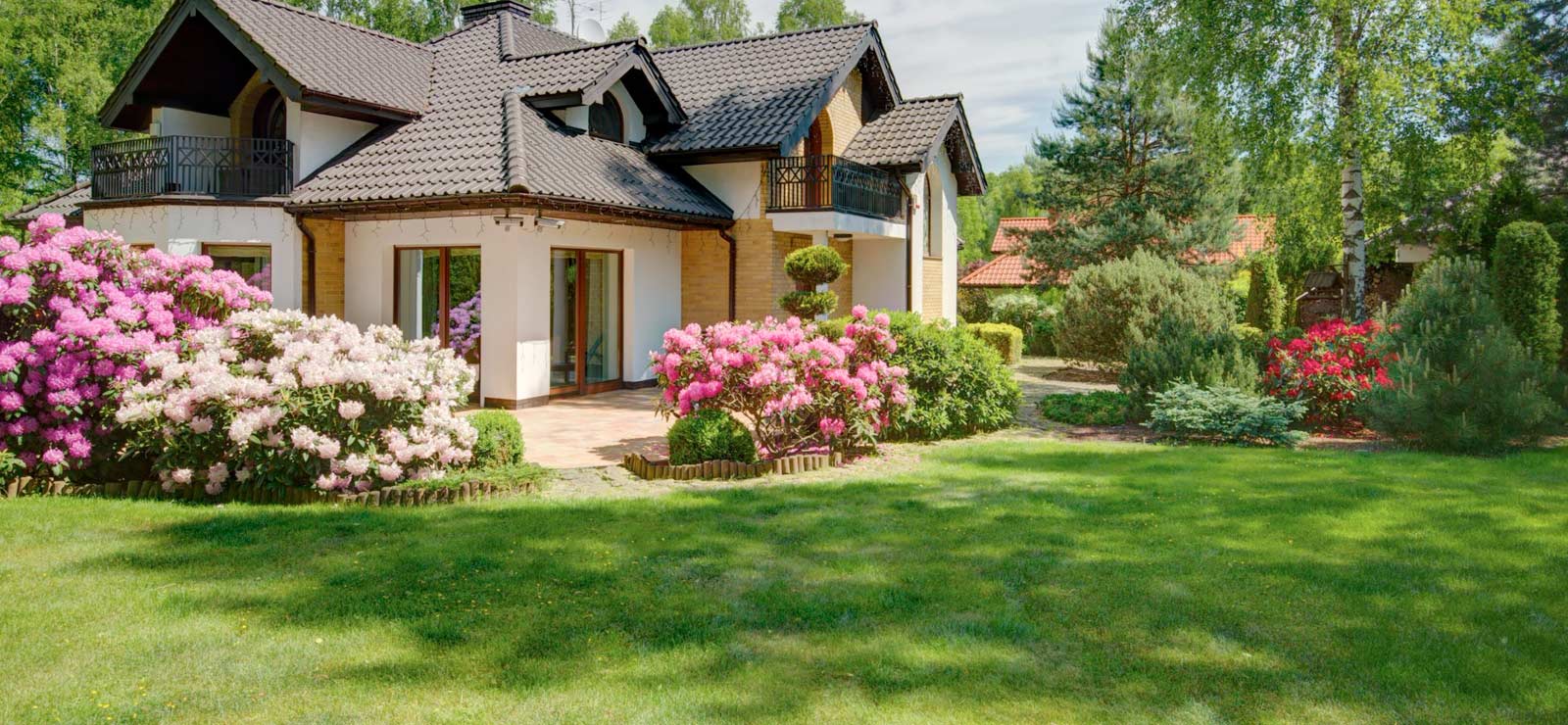 You Deserve an Estate Lawn
You can have a bright green lawn that is the envy of the neighborhood
Estate Sun To Shade Grass Seed will give you a lawn that can withstand whatever you throw at it. From backyard baseball and yard games to holiday celebrations and graduation parties, you'll have a beautiful green lawn that works as hard as you do.
When you choose Estate, you're choosing...
A lawn that will have you begging to host the next family cookout
A rich and vibrant lawn at a price that won't break the bank
A full line of lawn and garden fertilizers made to fit your needs year-round
A Complete Lawn Care System
Get your lawn off to a great start with our full line of Estate lawn and garden fertilizers for complete and easy maintenance.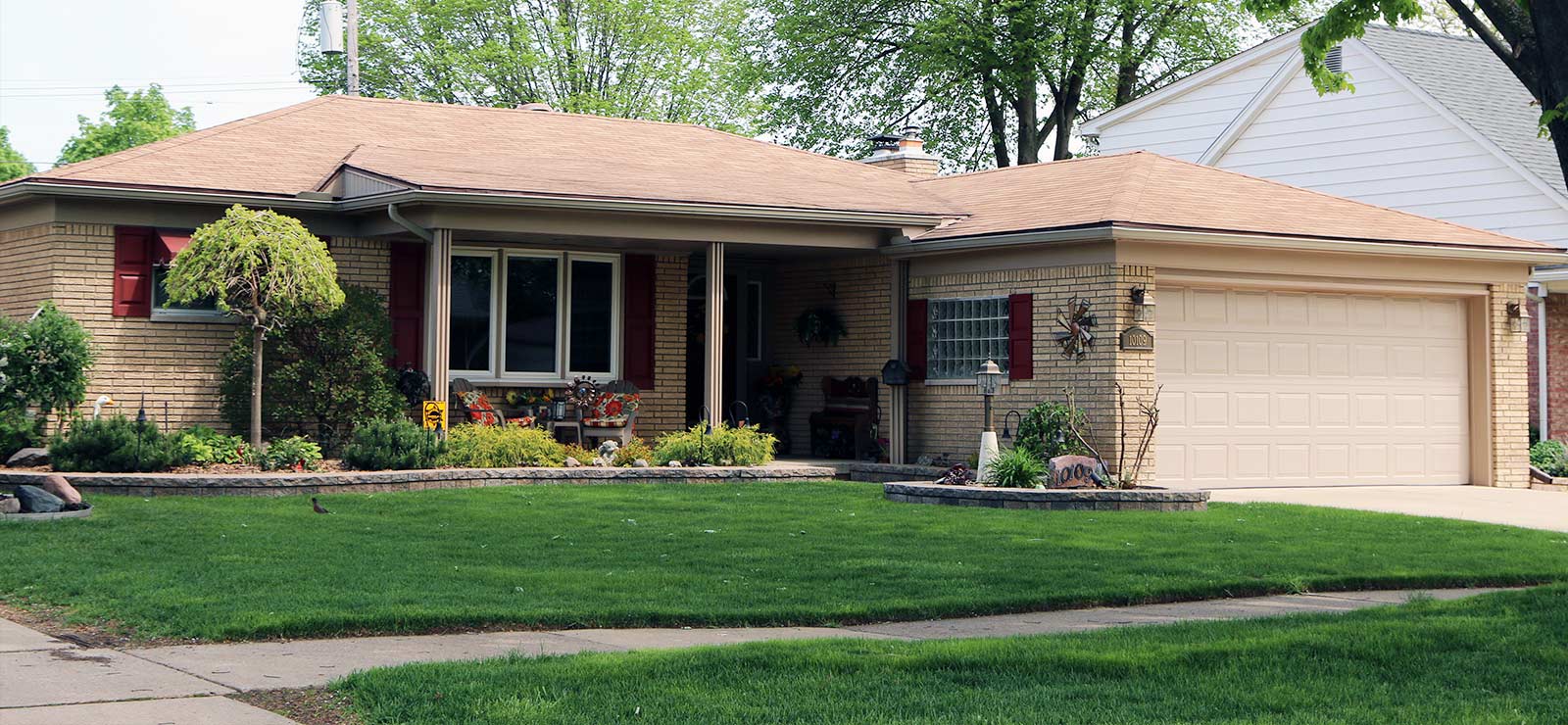 ---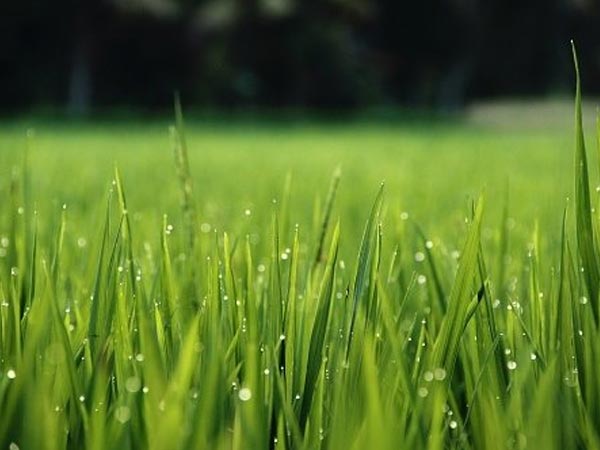 Tips & Tricks
Need Help? Try Our Lawn Care Tips
From lawn care tips to DIY projects, Estate wants to help you take your outdoor space to the next level! Look through our tips & tricks to find the help or inspiration you've been searching for.